First and foremost we provide a one-stop shop for all your trees, hedging, plants, shrubs and lots of garden elements. Trees were always our first love so we set about creating a nursery that you could buy trees that you couldn't get anywhere else. Mature trees, specimen trees and shaped trees all not readily available except from us. Our most popular enquiry was for trees for screening and privacy so we set about growing trees that fitted this brief and we have plenty of those.
We always had a selection of hedging, shrubs and plants but alongside these we created a range of more mature options too. With that came a problem that although you loved these options we needed to provide a dedicated and knowledgeable delivery service, we did. You then asked us to provide a planting service for the more mature trees too, If you need it we added that. We now had what makes Caragh Nurseries so unique.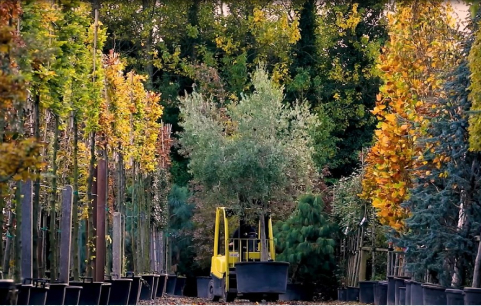 We grown the trees, hedging and plants throughout out 60 acres in Caragh, Co Kildare giving us a very distinct advantage when it comes to offering you the advice you need. We are not a garden centre, we are a team of landscape designers, horticulturists, contractors and plant enthusiasts aiming to help you achieve your dream outdoor space.
We design gardens, we have a small team of full time garden designers to create your dream garden and our landscape crews can make that dream a reality with our build services. Our design service has a couple of options depending on the garden you want.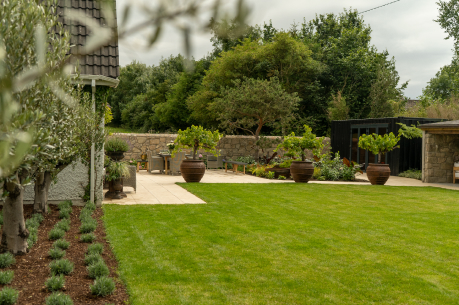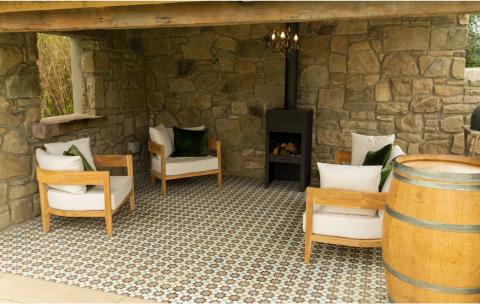 Through creating these beautiful gardens for residential homeowners, hotels and restaurants around the country and business owners we could see the need for quality finishing touches to these gardens, larger sized pots and planters, outdoor furniture and other garden touches. We set about with our design team creating the collections that now are a big part of our offering. Most of these elements have been designed and created especially for us, so you won't see them anywhere else.
What our Customers Have to Say
"Guys you are the best, I didn't expect to solve my problem so quick. I got my amazing new tree last Friday and got it planted over the weekend.
What incredible service you have guys, well done. I'll definitely be recommending you to everyone I can.
Thank s a million, especially to Inge"
"We picked our tree yesterday, what a gem of a place you have! Even deep in winter it was so impressive. You look after your stock so well and it is displayed perfectly.
It was a pleasure doing business with you, we will keep spreading the word."
"Just to say thank you.
It was not an easy delivery, a zig-zag route down a hill but Darragh went out of his way to ensure that everything was placed exactly where we wanted them.
We're absolutely delighted, thank you."
Sign Up to our Newsletter
Be the first to know about special offers, updates and news!